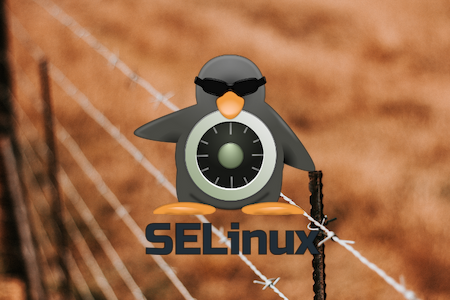 Synopsis
At this stage, this project does not aim to be a comprehensive coverage of SELinux - it is a huge and powerful security layer and there are many excellent references texts on it. I have always learned better by doing than by reading or sitting in a lecture or webinar, so I decided to come up with a set of labs where you can safely learn some of the more common SELinux fundamentals and hopefully demystify it.
As such the scope of this project is a very common scenario that I have come up against many times in my career:
The application to be secured is not SELinux aware and has no specific coding to work with or alongside SELinux
The hosting machine is running Red Hat Enterprise Linux or a derivative (e.g. CentOS or OEL)
The host machine has SELinux enabled and in enforcing mode
The host machine is using the targeted policy
MLS is beyond the scope of this project at this stage but may be added if there is a requirement for it.
The lab is available on Github.
Photo by Wade Lambert on Unsplash