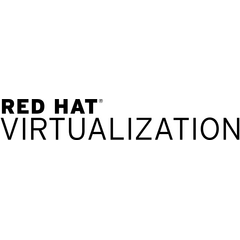 https://redhat.com/rhv
The only enterprise-ready, fully open-source virtualization management solution.
Red Hat Enterprise Virtualization
Virtualization provides a layer between computer hardware and the software running on it; the hyper-visor. As a result, multiple operating systems and solution stacks can run simultaneously on a single machine. Virtualization delivers measurable benefits: server consolidation, hardware abstraction, increased utilization, enhanced manageability and agility.
Delivers benefits of virtualization
Following countless deployments, we have great confidence in RHV. It delivers the benefits our clients expect from virtualization with top performance, scalability, no vendor lock-in and up to 80% lower licensing costs.
Quru
As industry leaders focus on a multi-vendor approach to virtualization, Red Hat Enterprise Virtualization 3.0 is emerging as the first choice in terms or scalability, functionality, interoperability, and performance.
CIO Quick Pulse