Enterprise monitoring with NagiosXI
The industry standard in IT infrastructure monitoring solutions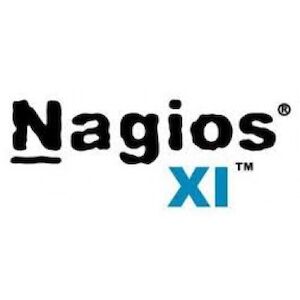 Solve infrastructure issues before they become business problems
Nagios is a powerful open source monitoring system that enables organizations to identify and resolve IT infrastructure problems before they affect critical business processes.
Nagios monitors your entire IT infrastructure to ensure systems, applications, services, and ensures processes are functioning properly. In the event of a failure, Nagios can alert technical staff about the problem, allowing them to begin remediation processes before outages affect processes, end-users, or customers.
Avoid unexpected outages
Scalable and flexible, Nagios gives you the peace of mind that comes from knowing your organization's business processes won't be affected by unknown outages. By using Nagios, you can:
Plan for infrastructure upgrades before outdated systems cause failures
Respond to issues at the first sign of a problem
Automatically fix problems when they are detected
Coordinate technical team responses
Ensure your organization's SLAs are being met
Ensure IT infrastructure outages have a minimal effect on your organization's bottom line
Monitor your entire infrastructure and business processes
How it works
Monitoring - IT staff configure Nagios to monitor critical IT infrastructure components, including system metrics, network protocols, applications, services, servers, and network infrastructure.

Alerting - Nagios sends alerts when critical infrastructure components fail and recover, providing administrators with notice of important events. Alerts can be delivered via email, SMS, or custom script.

Response - IT staff can acknowledge alerts and begin resolving outages and investigating security alerts immediately. Alerts can be escalated to different groups if they are not acknowledged in a timely manner.

Reporting - Reports provide a historical record of outages, events, notifications, and alert response for later review. Availability reports help you track if SLAs are being met.

Maintenance - Scheduled downtime prevents alerts during scheduled maintenance and upgrade windows.

Planning - Trending and capacity planning graphs and reports allow you to identify necessary infrastructure upgrades before failures occur.
With Nagios you'll never be left having to explain why an unseen infrastructure outage hurt your organization's bottom line. If you want to ensure your infrastructure is always ready, let's talk about how Nagios can help your business.
Request a call back to find out more.