SEP advanced enterprise backup solutions
Enterprise Backup & Disaster Recovery, Deduplication & Archiving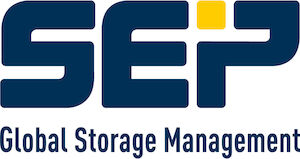 Backup Linux workloads on Linux not Windows
Using Windows to backup Linux workloads is expensive, inefficient and potentially risky. The better route is to use specifically developed technology and that's why SEP is the fastest growing backup solution for Linux workloads.
SEP works natively on Linux
SEP has the largest portfolio of support for Linux workloads with jointly developed backup solutions for Red Hat and EDB. It offers hybrid backup with one management console to support Linux-based products from Red Hat, EDB, MySQL as well as proprietary vendors including Microsoft, VMware and Oracle.
Enterprise Backup & Disaster Recovery, Deduplication & Archiving
SEP sesam is ideal for every IT-environment. From small businesses up to major enterprises, SEP sesam supports all common operating systems, virtualization platforms, applications, databases and storage technologies. Secure enterprise-wide backups, restores, and disaster recoveries are extremely fast and easy to implement and to perform. SEP sesam's multi-streaming technology allows simultaneous backups of an unlimited number of servers. The result is maximum speed performing restore-oriented backups.
By implementing the newest deduplication feature, storage capacities and network loads can be substantially minimized. Block-level replication of deduplicated data between datacenters is very effective. SEP sesam is specialized in hot backups of applications, databases and files in multi-OS environments.
The backup and migration of data is very flexible.
SEP sesam's newest addition, SEP EasyArchive, allows companies to create an unalterable, constant data store for desired retention and legal requirements. The management interface allows users to easily manage thousands of systems, around the world from a single location. SEP - Ecosystem
Application & Database Hot Backups
SEP offers the largest portfolio of hot backup modules for applications, groupware solutions and databases delivered for a variety of operating systems. The support of application-specific tools is mandatory. Multi-Hypervisor Support
SEP sesam proves its worth thousandfold everyday when backing up and restoring virtual machines and it is certified for virtualization solutions.
Virtual infrastructures are clearly arranged in the SEP sesam Management Interface - this simplifies implementation and monitoring of automated backup, migration and restore processes.
Request a call back to find out more.